Deep feedback to get more from your life.
COR stands for correlation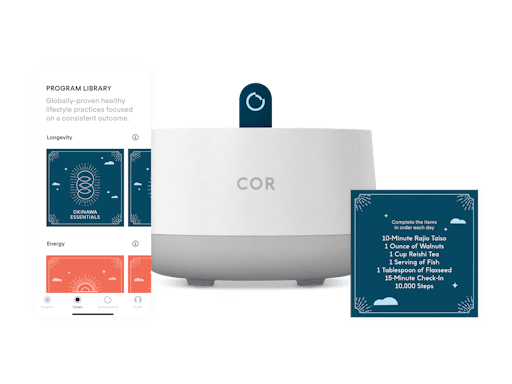 The COR looks at a blood signature, using an infrared spectrometer, and correlates healthy behaviors with subtle blood molecular changes. This lets you easily measure how your body responds to your exercise, attention, recovery and nutrition efforts, right at home.
Get COR
Measure internal signal changes at the speed of your daily life.
Higher precision than lab tests

Deeper insight than wearables

More persistent than intra-day monitoring

Broader sensitivity to interacting, real-world factors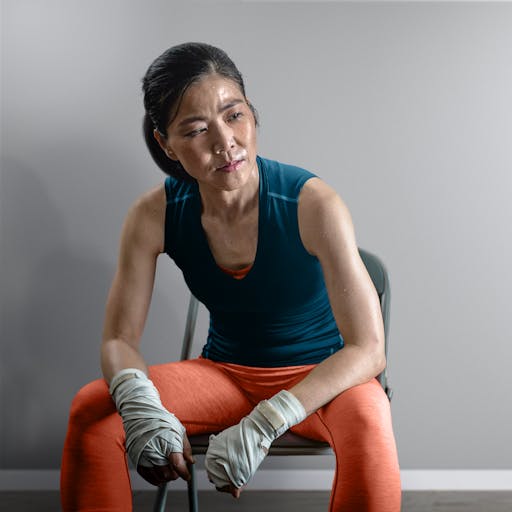 There are small, persistent, statistically significant molecular pattern changes that are visible in blood in response to certain lifestyle changes and factors.
COR helps you explore proven healthy lifestyle programs and shows you a totally new type of feedback on how each program impacts your body.
All programs call for some form of daily movement, from light to moderate fitness activity to a few minutes of vigorous exercise. These practices are designed to be added to your existing routine.
Unlock self-accountability and knowledge
When you perform a lifestyle program for 21 days, the COR console measures changes in your blood. COR BRP is the portion of Blood Response Pattern change that correlates across a population of people like you doing that same set of lifestyle practices. By experimenting with different lifestyle designs and seeing your BRP, you will understand which sets of practices your body responds well to. This new type of feedback could fill the void of real evidence about what works, uniquely, for you.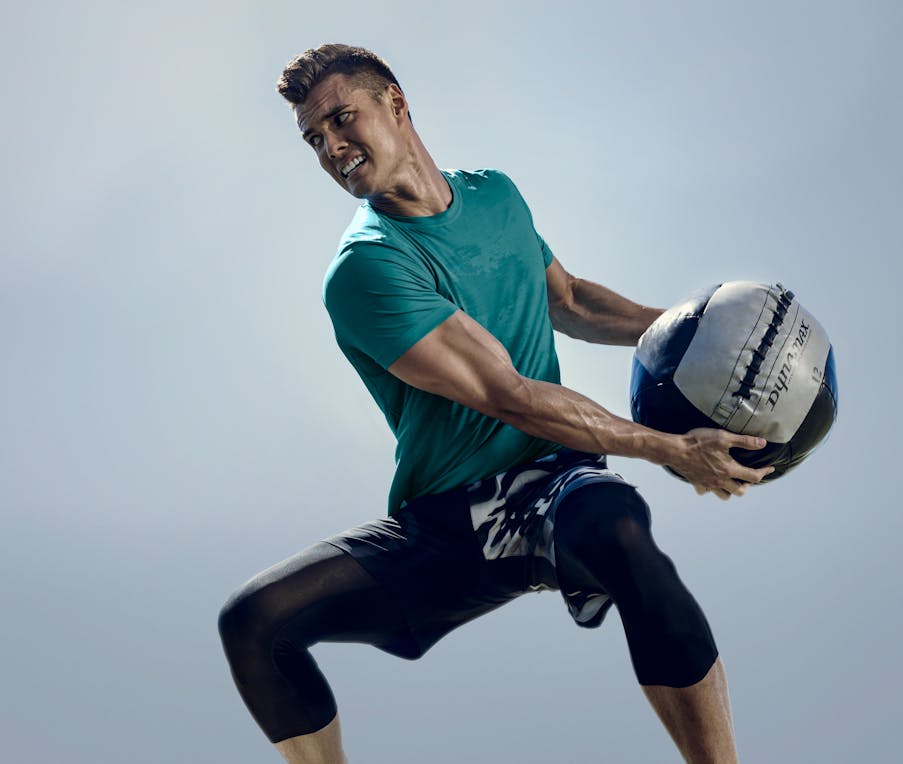 Tim's Blood Response Pattern
Very High BRP Response
Pro Athlete
Complete the items in order each day
Plant-based diet
1 serving caffeine 
No sugar
Protein pregame
Supersets
5-min self-massage
Polar plunge
COR is backed by the best of the best breakthrough technology investors.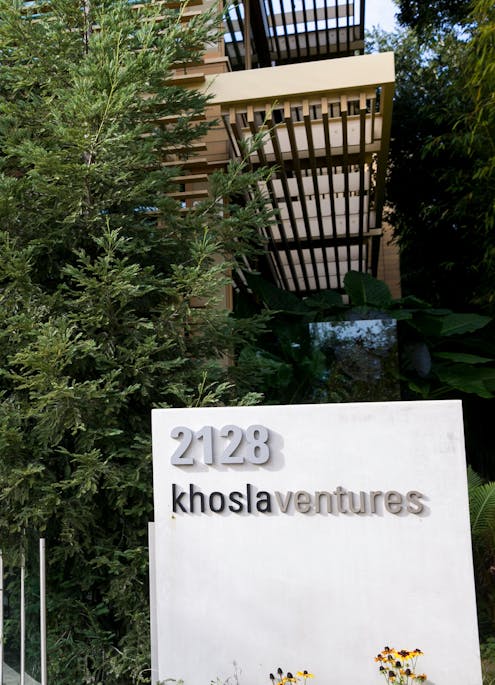 Khosla Ventures
Founders Fund
Be part of a paradigm shift
COR is for passionate believers in the idea that there is more information worth discovering about blood than just disease biomarkers. Founding COR community members are contributing to a dynamic and comprehensive healthy lifestyle mapping, which we think holds the key to improving the lives of many.
Follow COR